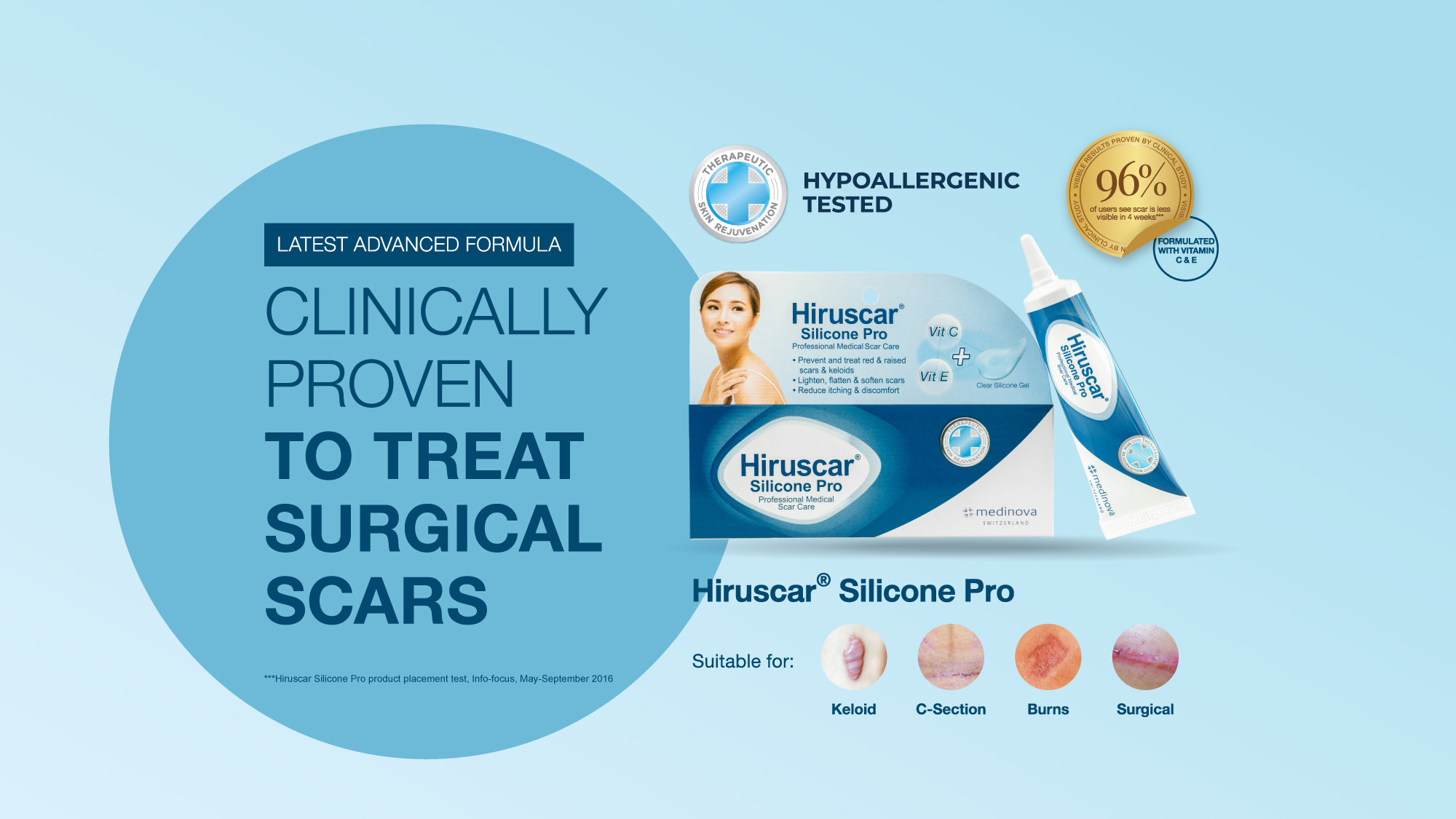 What Is Hiruscar Silicone Pro?
Hiruscar Silicone Pro is a unique, clinically proven scar gel formulation to prevent and treat the formation of hypertrophic and keloid scars. Topical silicone treatments are recommended in International Practical Guidelines for scar management as first-line, non-invasive therapy for prevention and treatment of raised and red scars.
Formulated to improve the appearance of old and new scars in 4 weeks*, it safely and effectively performs the Triple Action of lightening scar marks, flattening and softening scars, and reducing itching. Hiruscar Silicone Pro forms a protective barrier over the scar to help lock in moisture, thereby maintaining moisture of the skin through regulating Transepidermal Water Loss (TEWL) thus helping to reduce itching and discomfort associated with scar. It contains stabilized Vitamin C & E to lighten scar marks and support scar management.
Hiruscar Silicone Pro's unique formulation of silicone gel provides excellent spreadability, quick drying and improved durability to ensure flattening, softening and lightening of scars.
*Hiruscar Silicone Pro product placement test, info-focus, May-September 2016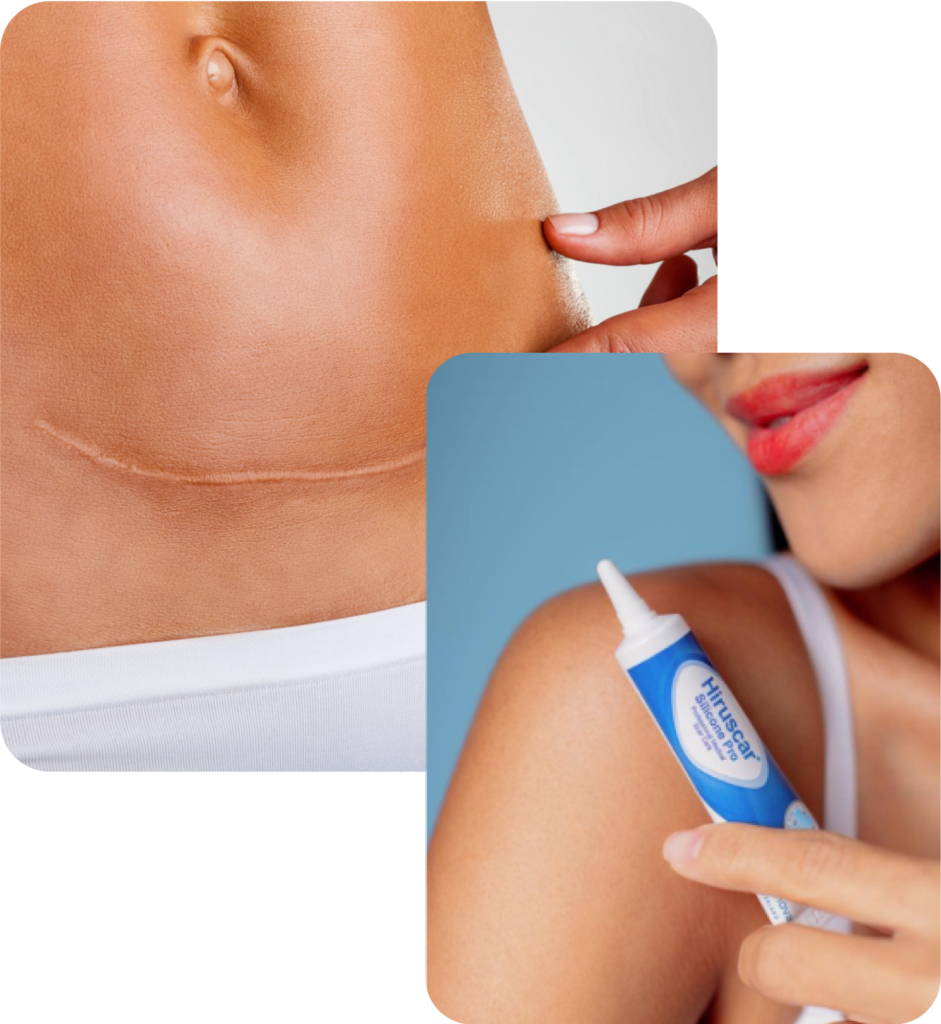 How Does Hiruscar
Silicone Pro Treat Scars?
Hiruscar Silicone Pro can be used on raised scars/keloids arising from surgery, C-section, accidents and burn. The key ingredients work synergistically to lighten, flatten and soften scars:
Silicone Gel
Silicone gel forms a protective barrier to prevent Transepidermal Water Loss (TEWL) through the epidermis of skin. It also creates a physical barrier between the skin and external bacteria. The silicone gel ALSO helps to reduce the discomfort of pain and itching associated with wound healing.
Vitamin C
The antioxidant vitamin C is often used in skin treatments to minimise hyperpigmentation. In Hiruscar Silicone Pro, it works by fading marks and reducing redness, leaving scars less noticeable.
Vitamin E
This soothing, moisturising antioxidant provides healthy support for scars by strengthening the skin's barrier function, increasing elasticity, boosting hydration levels and reducing inflammation
When to Use Hiruscar
Silicone Pro?
For best results, we recommend starting early in the treatment of scars, as soon as the wound has been healed and closed, e.g., fresh scars (up to 3 months old).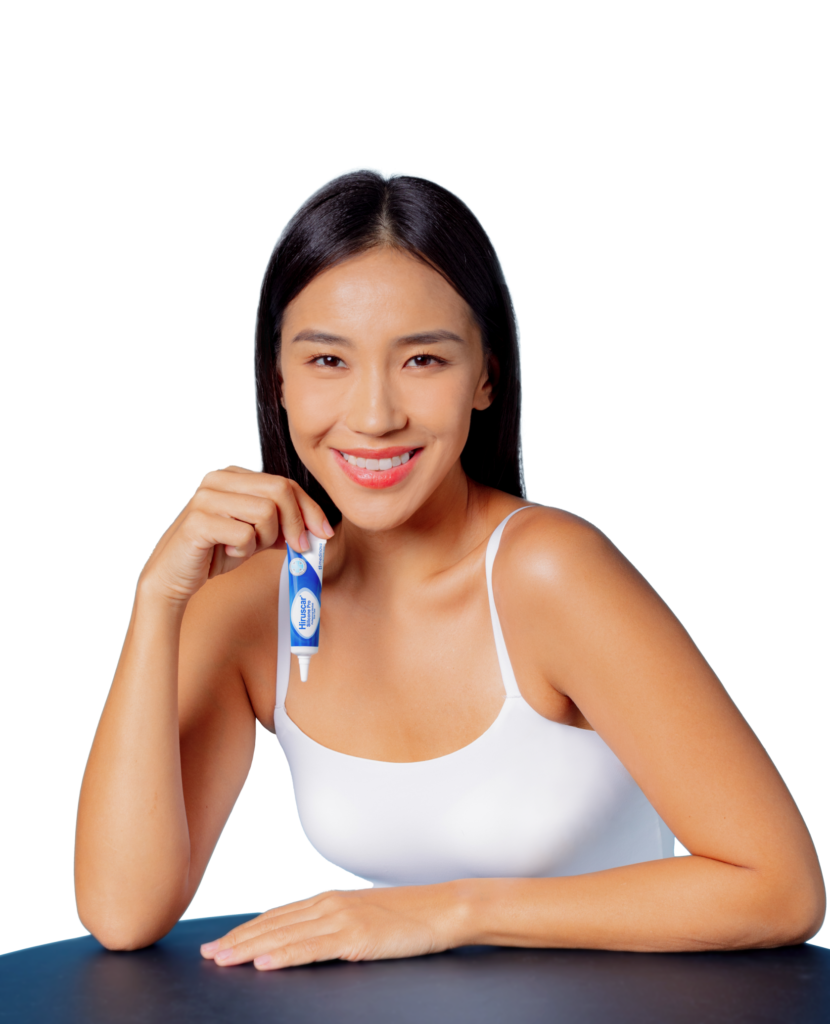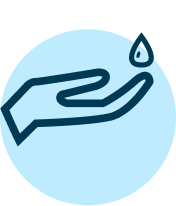 Gently pat dry after cleaning the affected area, apply a pea size amount at the tip of the scar.
Gently spread thinly over the whole affected area in 1 direction. No need to rub. It is recommended to use a pea size of 6-mm in diameter for an 8cm scar.
Allow to dry for 1-2 minutes.
Apply Hiruscar Silicone Pro twice daily (morning and evening), on dry, intact skin.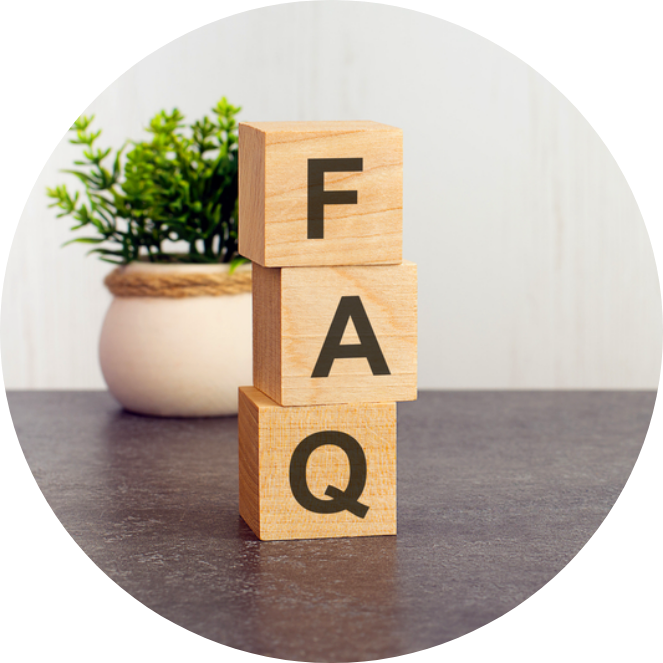 FAQ
How long should I use Hiruscar Silicone Pro?
You should use Hiruscar Silicone Pro gel for 2 months and may continue to use for as long as you continue to see improvements in your scars. For more prominent scars, it may take over 3-6 months or more to experience the visible benefits of Silicone gel product.
A 10g tube of Hiruscar Silicone Pro will last for about 1.5-2 months on an 8-cm scar, based on a twice daily application.

What benefits will I see from using Hiruscar Silicone Pro?
You should observe scars becoming flatter, softer and lighter over time. A silicone gel forms a protective film from external contacts and prevents against bacteria invasion. Itchiness may also be reduced.
Is Hiruscar Silicone Pro safe to use for pregnant and breastfeeding women?
Yes, it is safe for pregnant women as it only acts locally and there is no systemic absorption.